This update is a monumental. It introduces the Rodeo Results entry system. The first to reside natively on a mobile application. This includes changes to both the Mobile & Web Apps.
Mobile App Changes
Registered Rodeo Results mobile app users will now be capable of entering events directly through the app if a producer permits (see Web App Changes below). When a producer enables their entry form, an green "Enter" button will appear at the top of the activities section of an event (where you view classes & incentives)
We've also added an "info" tab as well. This is where key information can be communicated to spectators & contestants by the producer hosting the event. See image example below.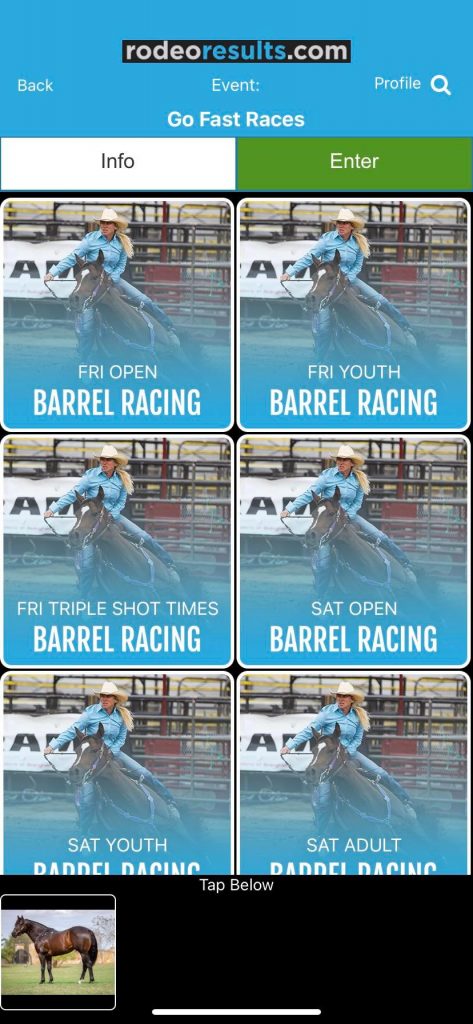 When you tap "Enter", you'll be taken to a form to input or select your horses and classes. If you've never entered through the entry system before you'll need to manually type in the horse names, but don't worry, every horse you type in and enter will be remembered for future reference. Think of this as a personalized autogenerated horse roster thats based on horses you've enter in past events.
Next, you'll select your classes by tapping them. You'll know you've selected it as it will be indicated by a blue check mark. Examples below.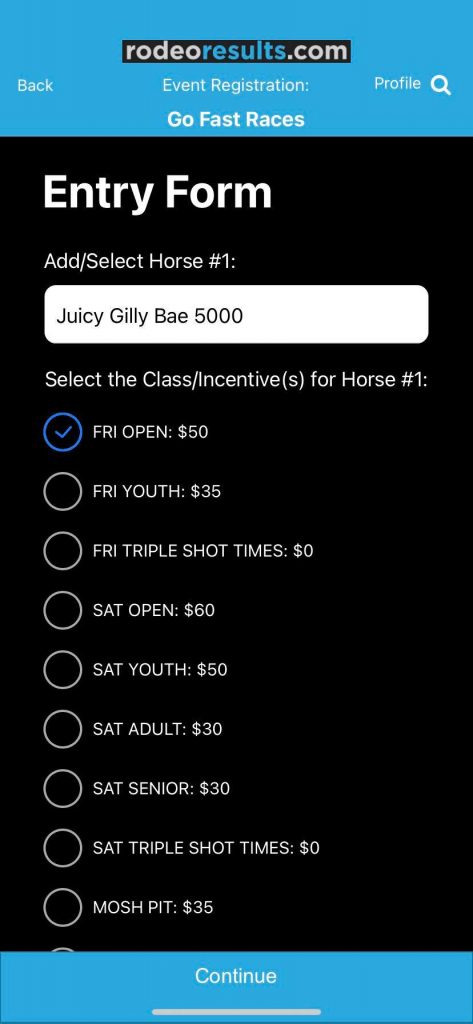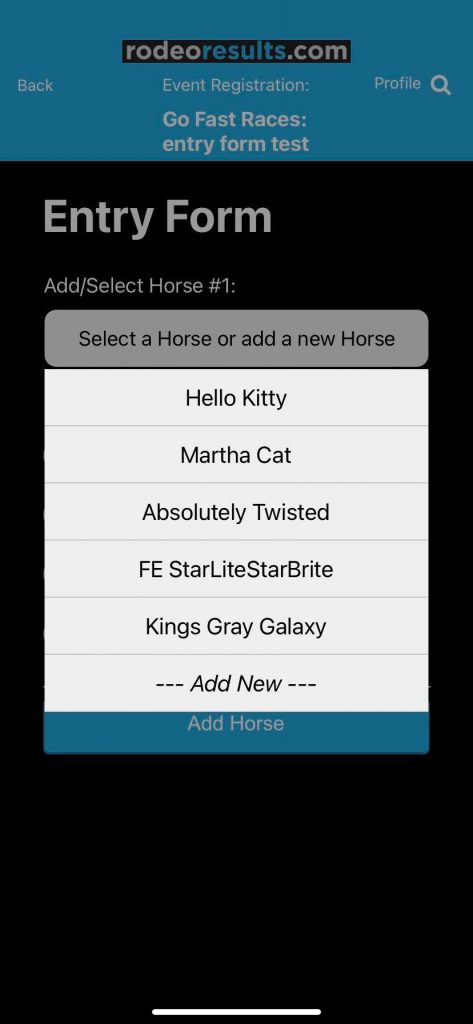 Once you've enter your horses and classes, you'll be taken to a review step to check your entry(s). Once ready, press "submit" at the bottom of the screen. Upon successful submission, you'll be forwarded to a success message where you can then return to the activities section.
After entering, you should get a confirmation email confirming the entry. Keep this email for future reference. See below.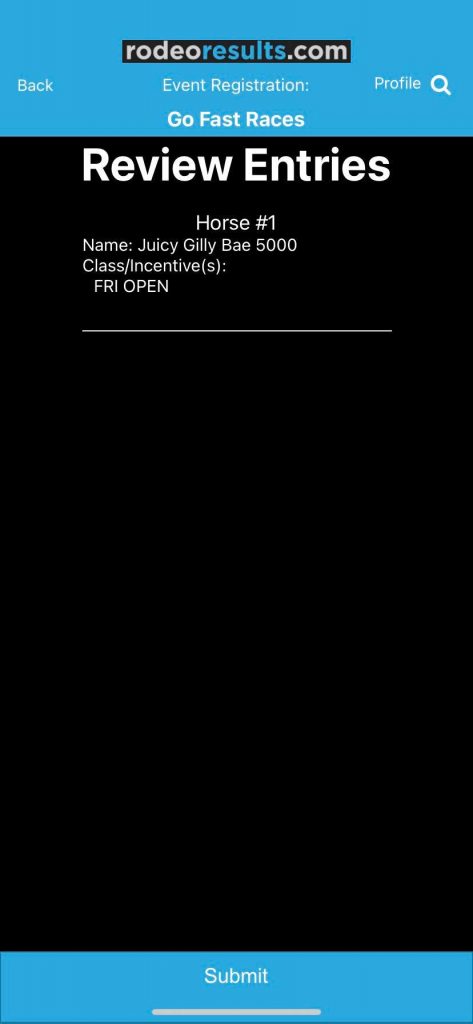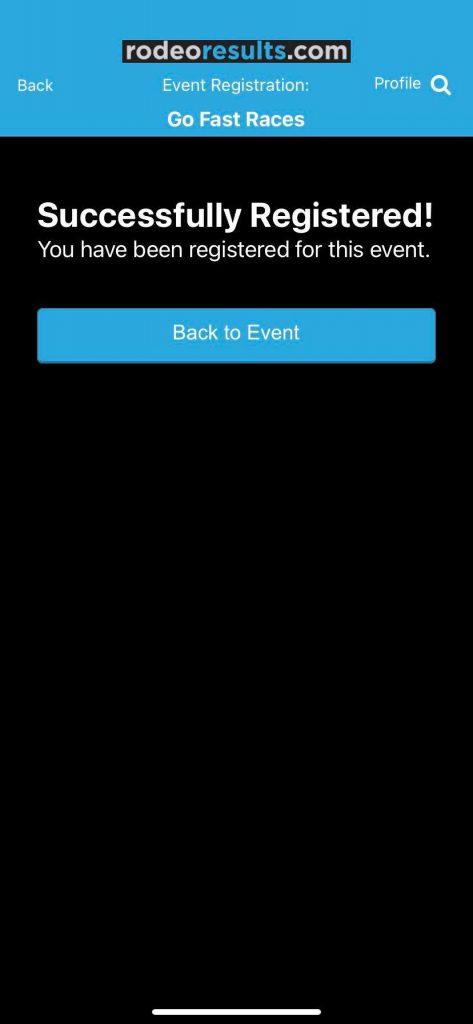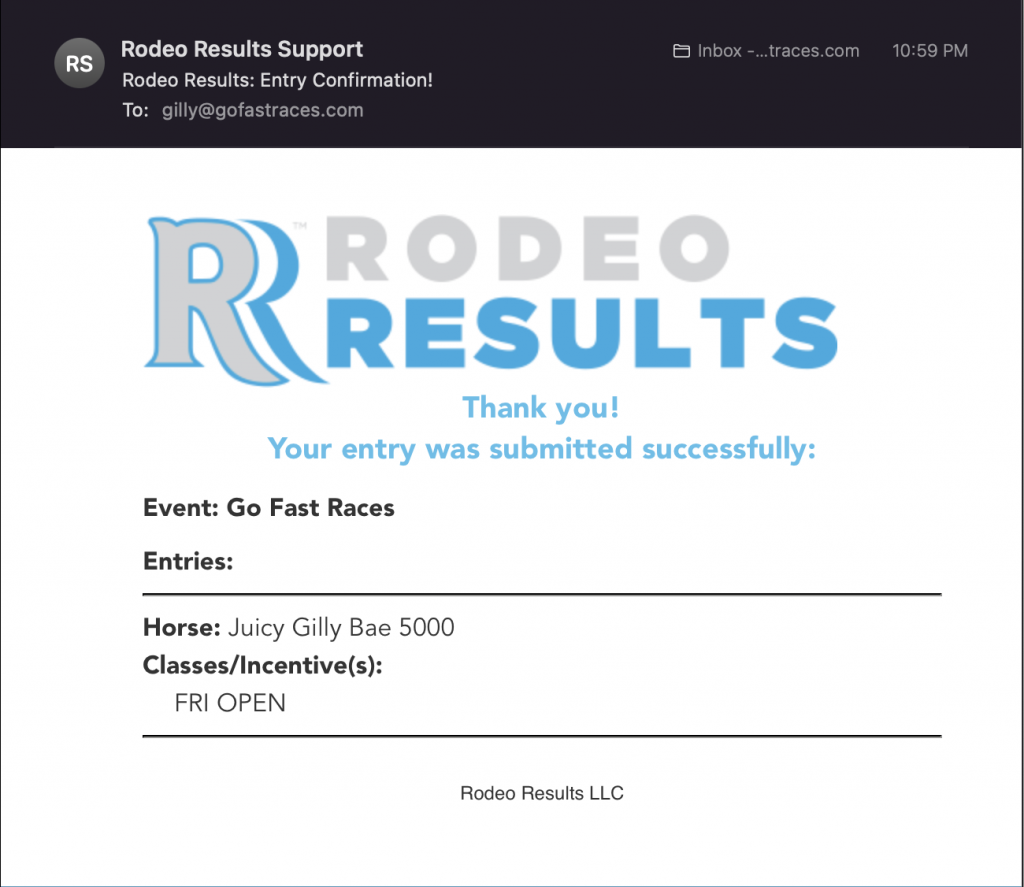 Producer Web App Changes
With mobile changes comes web app change for producers and we've made it stupid simple. When you create an event, an entry form is autogenerated for the event. In addition, every class/incentive you create will also be reflected on the entry form. In other words, nothing about your current process in creating & managing your events has changed. There are 2 key additions.
On the class/incentive list page (where you create your classes/incentives) you'll notice a toggle button in the top left hand corner. When you want to open or close entries, its as simple as toggling the entry system on an off. Think of it as a light switch for your events entry form, off, on.
There is also a handy link you can copy and post in a text message, email, facebook post, etc. and people who tap the link will be directed to your events entry form. See image below.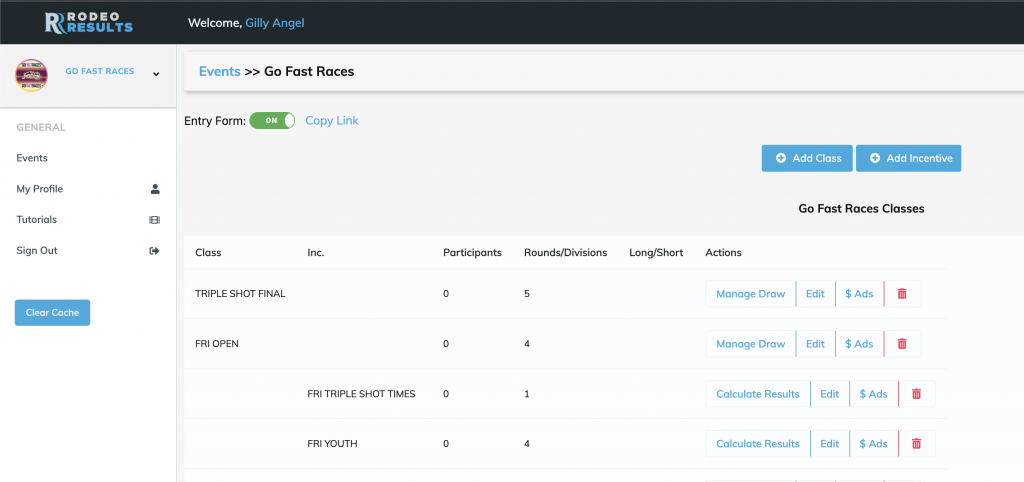 The next key addition has been requested by many producers. A randomize button for the draw. When contestants enter through the mobile app, their entires are imported directly into the draw in numerical first come first serve order. If Gilly Boy enters 3 horses, those horses are going to be imported and listed back to back in the draw, thus the importance of a randomizer button.
When you close entires and are ready to randomize the draw, click the new "randomize draw" but. We've also relocated the print draw action to the top left hand corner of the draw. See below.

Conclusion
Thats it! The majority of the work in this update has gone into the Mobile App. If you have feedback email gilly@rodeoresults.com. This first iteration of the entry system is just the beginning. More updates are to eventually come.